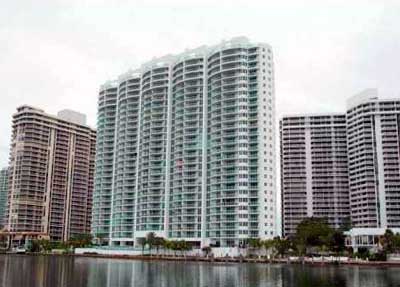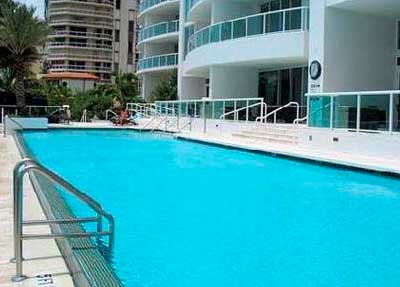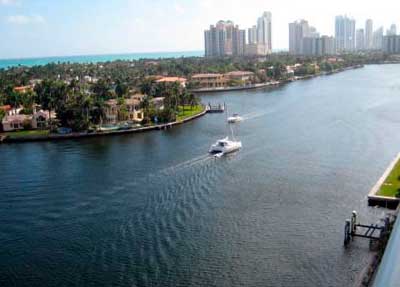 Hamptons condominiums, Aventura
To your attention we bring the icon of Miami condo spot – constructed back to mid 80's Hamptons West has set the standard for future ages of fine, crafty combination of South Florida natural scenery to the most advanced technological and architectural tendencies, incorporating it in concrete and glass prodigy, that is longing to share its spirit and authenticity to those coming inside its shady premises.
There's nothing trivial in this lofty tower – everything features the unique attitude to the art of creation, the art of living. Whitish pinnacle, belted with glass terraces is rising bold to the sky, offering the unprecedented view over infinite Atlantic.
Nestled in Country Club Drive, Hamptons West rises over Turnberry Island Resort and Hotel, one of the widely known fairways and lidos; Intercoastal Waterway – the idol of Miami yachting world; whole North Aventura and Golden Isles lying just under its spot. It was recently reconstructed to restore its initial glaze and glory, this fact has resulted the incredible spin in real estate trading, making Hamptons West one of the most affordable spots in wide geography of South Florida.